About Bio-Medic, Inc.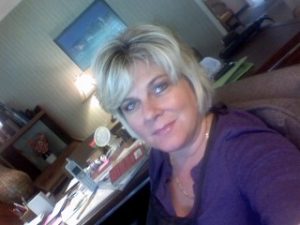 Camille Caldwell, Managing Cosmetologist
Bio-Medic performs hair replacement services for customers in the central Ohio area.
Since 1985, Camille has been providing the personalized professional care that clients trust.
WHAT OUR CUSTOMERS ARE SAYING …
"Bio-Medic answered questions for me that I couldn't find answers to anywhere else. I am extremely happy with what Bio-Medic did for me."– Bob L.
"I was amazed at the personalized attention I received from Camille. She really cares about you, and was patient with me as I decided what my best options were. I especially like the privacy and confidentiality I get when working with Bio-Medic. I am so happy with the results! I don't know what I would have done if I hadn't contacted Camille (or Bio-Medic)." – Barb C.
"When I go to Camille, I know I will be getting a great haircut EVERY TIME. I'm SO glad I don't have to go to some random haircut chain or unknown salon anymore. Their cuts were NEVER as good as Camille's. I have been going to Bio-Medic for years. There is nowhere else in Columbus I go." – Paul S.